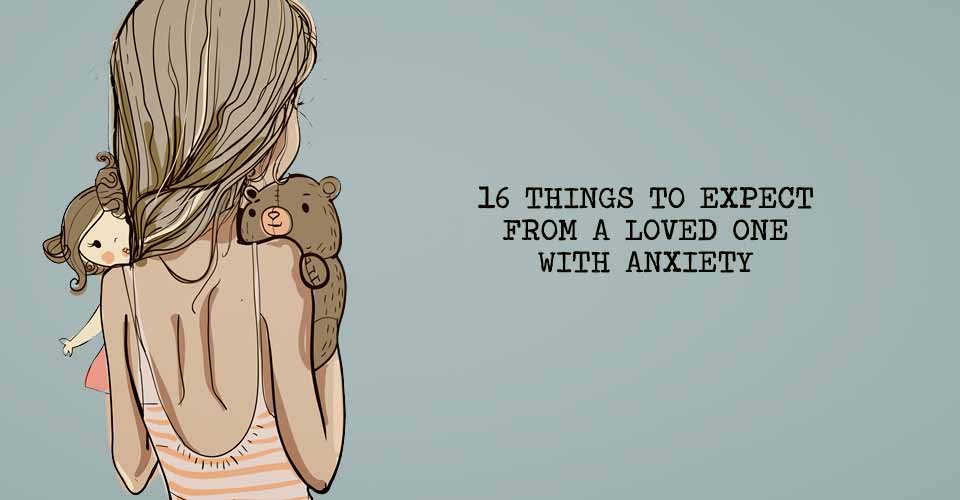 "Chronic anxiety is a state more undesirable than any other, and we will try almost any maneuver to eliminate it," wrote Robert E. Neale in The Art of Dying. Anxiety is, indeed, a miserable affliction. However, it also lives in some of the most wonderful people in our world. Anxiety often comes hand-in-hand with a high IQ, a sensitive soul, a creative nature, a drive for achievement, and the simple inclination to care too much.
"Intelligence is sexy" t-shirt?!
IT'S NO WONDER PEOPLE OFTEN FIND THEMSELVES FALLING FOR THE ANXIOUS.

SO – WHAT HAPPENS WHEN YOU DO?
Here are 16 things you should expect when your loved one has anxiety:
1.Expect firm boundaries. Sometimes anxious people – and especially anxious introverts – simply need to be alone.
2.Expect to be appreciated for the little things. We notice everything, and we are grateful for even the smallest of gestures.