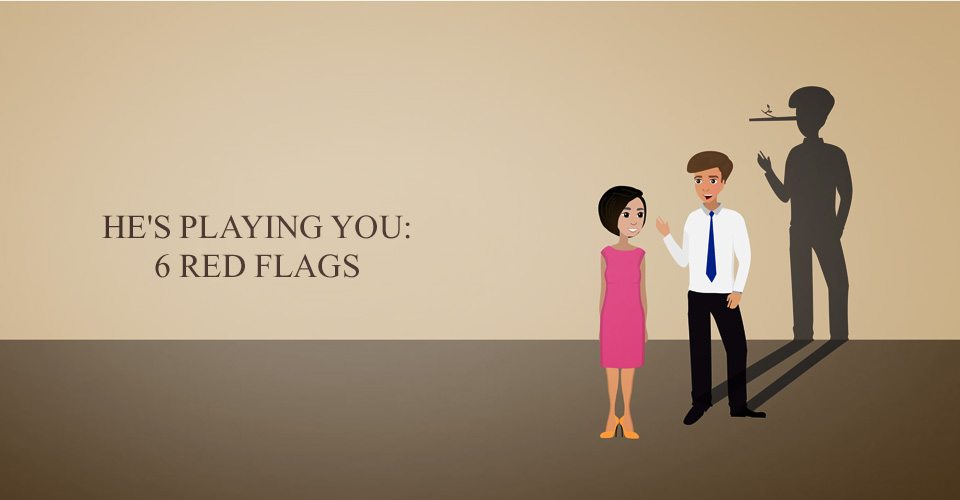 We've all done it – fallen head over heels for a man who was not ready for a real future. All you want to do is settle down and build a life together. All he wants to do is play video games and go clubbing with his boys. You're thinking of baby names, and he's collecting the names and numbers of other women. This situation is unbearably painful, and it can keep you stuck in one spot rather than moving forward with your life.
Buy an "Intelligence is sexy" t-shirt!
SO – HOW DO YOU KEEP THIS FOOL FROM LURING YOU IN? THE TRICK IS TO SPOT HIM EARLY ON, GIVING YOU THE CHANCE TO RUN BEFORE YOU GET TOO INVESTED.
HERE ARE SIX MAJOR RED FLAGS:
1. YOU'RE ALWAYS THE ONE WHO HAS TO PLAN THE DATES.
Maybe he's lazy. More likely he just doesn't care about connecting as much as you do. Find a man who is eager and excited to plan a night out with you. He should treasure your company and go out of his way to impress you and make your evening feel special.